Publicado: 7:13 / Comentarios : 0
Más de 3,5 millones de personas participaron en las votaciones de los premios Goodreads de este año, estos premios tienen la singularidad de ser elegidos íntegramente por los lectores, y el día de ayer se dieron a conocer los resultados.
A continuación te mostramos las 20 categorías y sus ganadores:
Ficción: Truly Madly Guilty - Liane Moriarty
Misterio y Thriller: End of watch - Stephen King
Ficción Histórica: The underground railroad - Colson Whitehead
Fantasía: Harry Potter and the cursed child - J.K.Rowling/ John Tiffany/ Jack Thorne
Romance: It ends whit us - Colleen Hoover
Ciencia Ficción: Morning star - Pierce Brown
Terror: The Fireman - Joe Hill
Humor: The Girl with the Lower Back Tattoo - Amy Schumer
No Ficción: Hamilton: The Revolution - Lin-Manuel Miranda, Jeremy McCarter
Memorias y Autobiografías: When Breath Becomes Air - Paul Kalanithi and Abraham Verghese
Historia y Biografías: Leonard: My Fifty-Year Friendship with a Remarkable Man - William Shatner
Tecnología Científica: Are We Smart Enough to Know How Smart Animals Are? - Frans de Wall
Alimentación y Libros de cocina: Cravings - Chrissy Teigen
Novelas Gráficas y Comics: Adulthood Is a Myth - Sarah Andersen
Poesía: The Princess Saves Herself in this One - Amanda Lovelace
Autor Debut en Goodreads: Rebel of the Sands - Alwyn Hamilton
Ficción YA: Salt to the Sea - Ruta Sepetys
Fantasía YA: A Court of Mist and Fury - Sarah J. Maas
Infantil y Juvenil: The Trials of Apollo - Rick Riordan
Libro Ilustrado: The Thank You Book - Mo Willems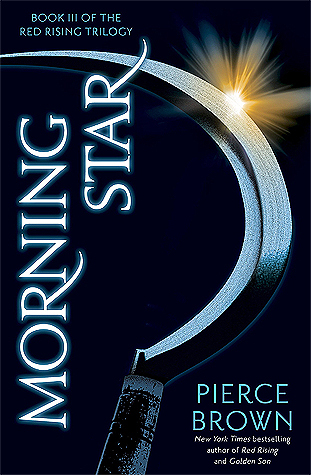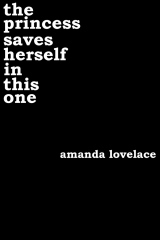 ¿Qué les parecen los ganadores?

Facebook

Twitter

Archivo del blog

Autores
#BookHuntersRecomienda
(24)
Adrian Ivashkov
(1)
Andy McDermott
(1)
Andy Weir
(3)
Ángeles Matretta
(1)
Arthur C. Clark
(1)
Benjamin Aline Sáenz
(1)
Carlos Fuentes
(1)
Carlos Ruiz Zafón
(1)
Colleen Hoover
(5)
Darren Aranofsky
(1)
Dave Eggers
(1)
David Levithan
(1)
Diana Gabaldon
(1)
Edgar Allan Poe
(2)
Ernest Cline
(1)
Ernest Hemingway
(3)
Fiodor Dostoievky
(1)
Frank Herbert
(1)
Gabriel García Márquez
(1)
Giovanni Papini
(1)
Graeme Simsion
(1)
H. G. Wells
(1)
H.P Lovecraft
(1)
Haruki Murakami
(1)
Hermann Hesse
(2)
Isaac Asimov
(2)
isabel allende
(1)
Jenifer L. Armentrout
(1)
John Green
(1)
John Katzenbach
(1)
Jojo Moyes
(1)
Juan Carlos Onetti
(1)
Juan José Arreola
(1)
Julio Cortázar
(1)
Julio Verne
(1)
Ken Follett
(2)
Laura Gallego García
(2)
Laurell K. Hamilton
(1)
Lisa de Jong
(1)
Marie Lu
(1)
Mary Shelley
(1)
Mathias Malzieu
(1)
Nicholas Sparks
(1)
Odín Duperyron
(1)
Penny Lee
(1)
Phil K. Dick
(1)
Ray Bradbury
(4)
Richard Bach
(1)
Richelle Mead
(4)
Rick Riordan
(4)
Rick Yancey
(1)
Santiago Posteguillo
(1)
Sofia Zavoli
(1)
Starla Huchton
(2)
Stephen King
(4)
Tahereh Mafi
(1)
Tarryn Fisher
(1)
Trudi Canavan
(2)
Victoria Aveyard
(1)